The ways that you can promote your business and attract attention have changed substantially in the last decade for business owners.
The most dramatic shift has been in digital ad spending. According to Zenith, digital ad spending in the United States is expected to rise 12.4 percent to over $135 billion in 2020, accounting for 53 percent of all ad spending. This indicates that online mediums now account for more than half of all advertising spending.
The world is considerably more concentrated online now that COVID-19 is transforming the way we live and work. As a result, your business's ability to attract more online attention has increased.
With 2022 on the horizon, now is a great time to leverage current trends and advertise your business. Content marketing, video marketing, and social media marketing are all viable options for promoting your company. We'll look at the fifteen most popular advertising platforms in this post, as well as how to promote your business in 2022 and beyond.
Best Ways To Make Money Online In 2022
Why You Need To Advertise Your Business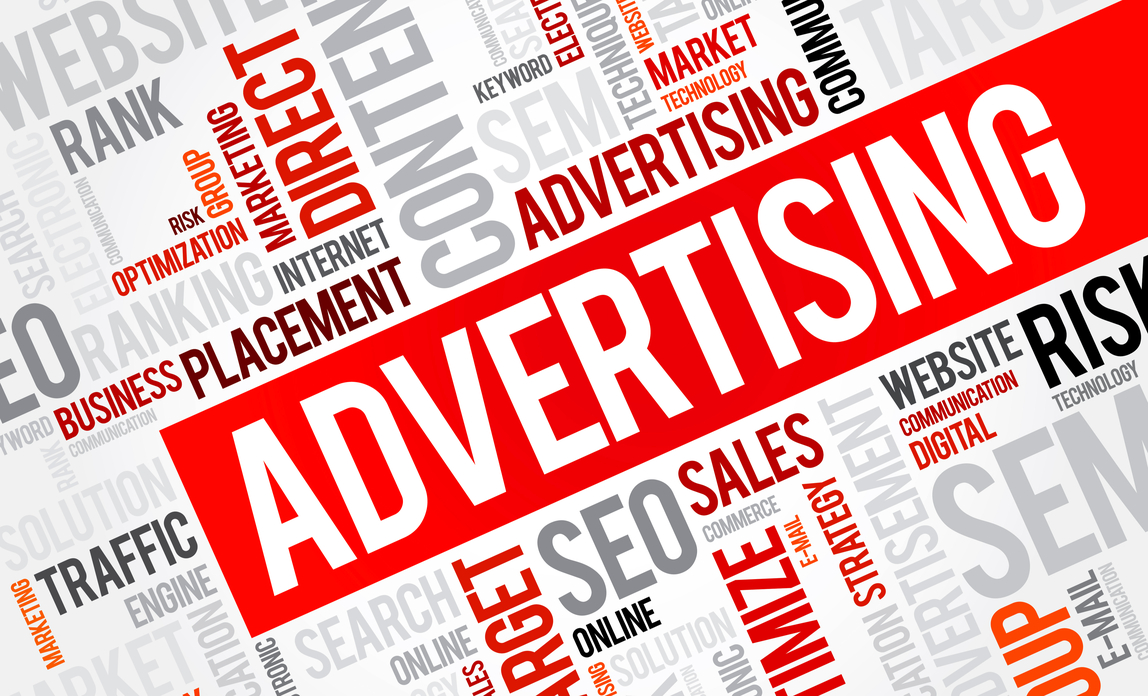 There are ads all over the place. You'll see ads when you turn on the television, open an online browser, or stroll down the street. They're all vying for your attention and, eventually, your cash. Ads might be irritating, but what would the world be like if they didn't exist? Here are ten reasons why advertising is important to businesses and society:
1. Advertising is an important part of marketing.
Many people confuse the terms marketing and advertising. Marketing determines what customers want, persuades them to buy, and then follows up with them to maintain their loyalty. You'll need advertising to catch their attention and let them know you have what they're looking for. Marketing is the entire fisherman's tackle, whereas advertising is the fish hook.
2. Good advertising communicates a story.
In recent years, narrative advertising has gained popularity. Many ads from the past describe a product or service. An illustration of the car appears in an old Chevrolet ad, for example. It's surrounded by text that describes the vehicle's aspects, such as its wide tread and easy handling.
Most car ads nowadays are more concerned with the people who drive the car than with the car itself. A montage of characters in various life events, such as moving away from home, appears in a recent Chevrolet ad. The benefits of the car, such as parking assistance and trunk space, are still mentioned, but they aren't front and center. Consumers respond more to ads that tell a story.
3. You can target specific customers with advertising.
When it comes to advertising, being smart can help a business reach out to the customers who are most likely to buy from them. In the past, this meant placing ads for health products in fitness journals and running toy commercials during children's advertising shows.
Businesses may get highly specific about who sees their ads and who has already purchased their products thanks to digital marketing and analytic software.
4. Advertising aids in consumer retention
According to experts, constant advertising activities are key for retaining customers. Even if a customer is satisfied, he or she may buy a product from a business and then forget about it. However, if people continue to see ads, they will be reminded that this is a company they enjoy.
Consistent ad campaigns are especially important if the business is struggling and needs new and returning customers. Businesses can run ads on tiny budgets thanks to new types of advertising (such as social media ads and SEO optimization).
5. Advertising aids in the differentiation of businesses.
How does one set out in a sea of businesses selling their products and services? Good advertising. Simply by running ads that consumers like, a company can sell something as simple as soap and outperform its competitors.
The soap must do its job, but when it comes to cleaning products, there is rarely a significant variation ineffectiveness. It all boils down to advertising and branding.
6. Advertising informs customers whether a business shares its values.
Consumers are becoming more selective about the companies they support. People care about corporate responsibility, especially younger people, according to research, and they want to buy from companies that share their beliefs. Advertising informs consumers about a business's identity and what matters to them.
7. Advertising has an impact on a company's reputation.
Customers might be drawn in or sent away depending on how a business portrays itself. There are numerous examples of businesses that have run ads that have backfired.
In 2017, Dove shared a brief video showing a Black woman appearing to convert into a white woman by raising her shirt over her head. This woman then takes off her shirt, revealing a woman from the Middle East.
Although the ad appeared to be about representation, consumers were unhappy, and Dove apologized. This isn't the first time Dove has fallen into trouble, demonstrating how important ads are to a company's reputation.
8. Advertising has an impact on sales.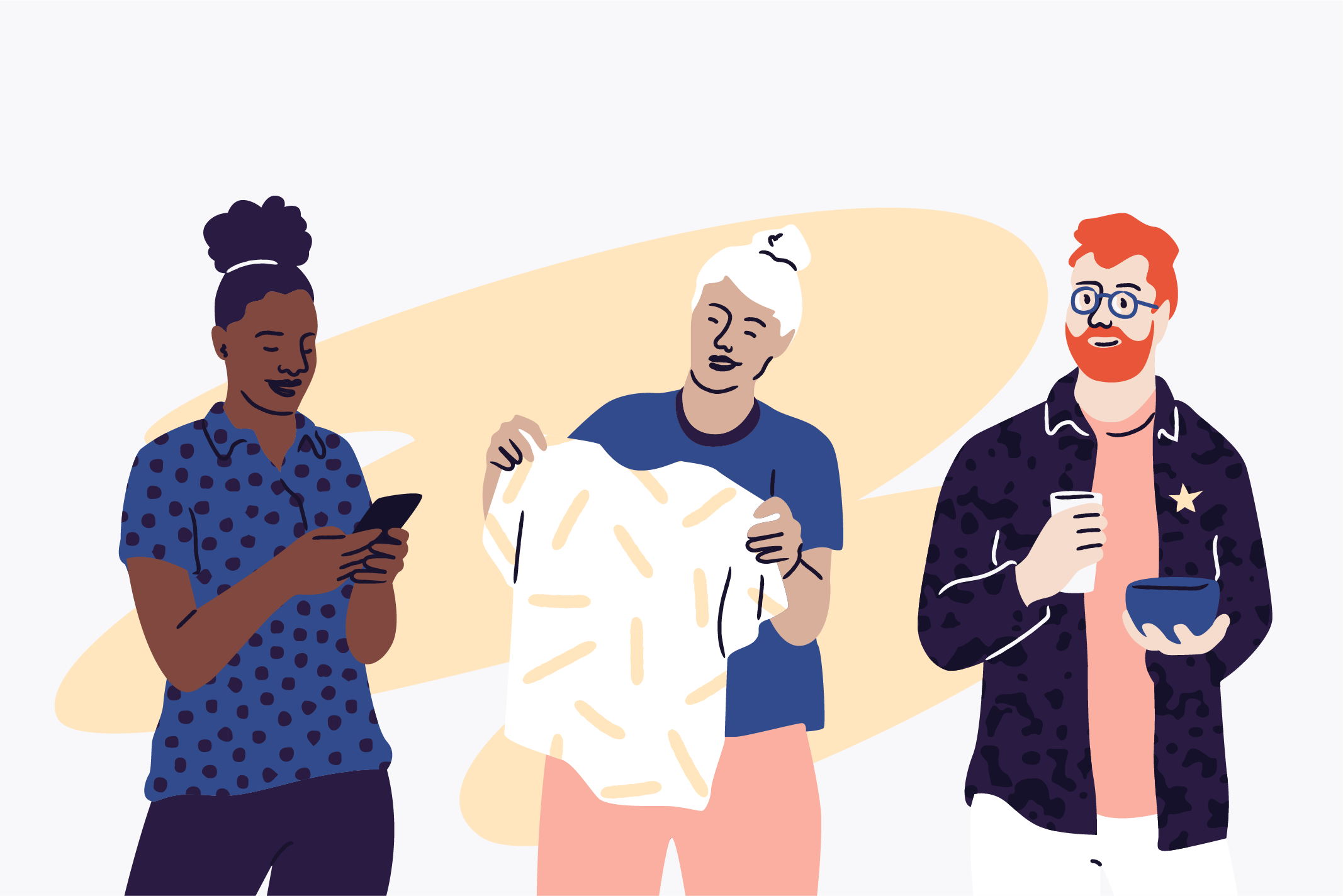 Does advertising have an impact on a brand's reputation, but does it result in a difference in sales? Sometimes. An Oldsmobile ad from 1998 is a good example. The ad aimed to appeal to a younger demographic of purchasers. "This is not your father's Oldsmobile," they proclaim.
It didn't work, and it offended their older customer base. While it's unlikely that this ad killed Oldsmobile, it surely didn't boost sales. Wendy's, on the other hand, made a record profit the following year after releasing their "Where's the Beef" ad in 1984.
9. Advertising has an economic impact.
Advertising spending is on the rise all across the world. Advertising is expected to reach $630 billion in 2024, according to experts. More jobs, greater buyers, more competition, and higher GDP are all results of this.
Advertising is also good for the creative business. Photographers, animators, singers, fashion designers, and other companies are frequently needed to assist with ads. All of this has an impact on economic growth.
10. Advertising is more than just a campaign.
Advertising has an impact on more than simply the bottom line of a company and the economy. Ads have the product to affect societal standards as well as products. De Beers is a good example.
Diamond engagement rings were not widely purchased for many years. De Beers ran an ad in 1948 with the slogan "A diamond is eternal." Ring sales increased as a result of young men following the ad and taking advantage of good diamond prices. In today's world, newly engaged couples are expected to have at least one ring.
Business Ideas In Hindi | 101+ Latest Business Ideas 2022
In 2022, How Should You Promote Your Business?
1. Pay-per-click advertising (Search Ads)
Make no mistake about it: Google is an advertising engine. It may appear to be providing you with useful information and tools (Google Docs, Gmail, Calendars, and so on), but it's just trying to get you to view their ads. The Google Ads platform generates 85% of Google's revenue.
Over the last ten years, Google ads have grown in popularity at an incredible rate. There were more than 160 billion Google searches every month in 2019. For every $1 spent on Google ads, businesses make an average of $2.
Pay-per-click advertising has a lot of advantages, one of which is that you only pay for what customers click on. For a little cost, you may tap the power of the search engine, whether you're a huge or small business. Buyer interest is high due to the ability to target and test specific markets as well as launch specialized campaigns. It's a low-cost marketing method that works well to attract great customers.
The sole disadvantage may be rivalry from other companies in the same industry. Because Google Ads is so easy to use, most popular markets have numerous advertisers competing for the top place.
2. Ads on social media
Advertising is the lifeblood of all social media platforms. LinkedIn began delivering paid advertisements in 2005, Facebook launched ads in 2007, Twitter added ads in 2010, and Instagram added ads in 2013. Even TikTok, the highly popular social platform, has begun to integrate advertising.
The idea of seeing ads in one's social media feed has become the second world to most people. Many people will walk right past them, but they will still notice them, resulting in familiarity.
The social media platform has increased how advertisers can reach their target market with tools like Facebook leads forms. Both brand recognition and business marketing can be accomplished with social media. There are presently eight distinct ways to advertise your business on Facebook that you should try.
The average cost per acquisition (CPA) on Facebook is reasonable for those that want to advertise there. According to a 2018 Wordstream survey, the average CPA on Facebook was $18.68 across all industries (compared to $48.96 on Google Ads).
3. E-mail marketing
When you received an email fifteen years ago, you opened it. Today, your chances of getting all of your emails opened have decreased. While email open rates have decreased significantly over the last 10 years, the average open rate in 2019 has remained stable at 22%.
Sending emails to consumers may still be a feasible strategy depending on your market. Email marketing may help keep your products and services top of mind for your consumers, especially when used as part of a larger strategy.
4. Press Releases
It's simple to send a press release to your local and regional news outlets whenever your company does anything noteworthy. Public relations is a potent media instrument for generating publicity.
With free dissemination through reputable news outlets, more people will notice it and be more likely to engage with it. PRLog and 24/7 News Release are two websites where you can distribute your press releases.
5. Marketing using Influencers
The rise in popularity of micro-celebrities and influencers has spawned a relatively new and unproven advertising paradigm. 'Influencers,' who are popular on both Instagram and YouTube, are people with a significant following (10,000 plus followers is a typical metric).
Influencer marketing can help you expand your brand's reach while also providing sales incentives. The average cost of using an influencer to promote a brand is $271 per post, according to a report by SproutSocial. The average cost per post for influencers with more than 100,000 followers was $763.
6. Podcast Ads
With the rise in popularity of podcasts over the last 10 years, advertisers have a lot of options to reach an engaged audience.
Advertisers on podcasts are referred to as "sponsors" since they help podcasters continue in business. As a trade-off for the sponsorship, the podcast host typically provides an ad read (similar to radio) on each episode.
The audience has a high level of trust in the person reading the promotion, which is a significant advantage of advertising on podcasts. The majority of listeners are aware that the podcaster will not advertise products or services that are inappropriate for their target audience.
If you want to advertise on a podcast, the going pricing is typical $18-25 CPM (cost per thousand downloads). Some of the more popular podcasts can charge anywhere from $40 to $80 per thousand listens, and they frequently only promote products that they use.
7. Referrals
One of the simplest ways to grow your business leads is to enlist the assistance of people you know. Make contact with friends, acquaintances, old employers, nonprofit groups, schools and universities, and even other businesses with customers who might require your services.
Tell them you're in business and ask if they can use your services or refer people who could require what you're selling.
Although this may appear to be an overly simplistic strategy, many of the best business agreements are made as a result of someone knowing someone who requires your services.
8. Offers that are based on your location
To assist grow their visibility online, every business should create a Google My Business page. The sites are completely free and allow local searchers to locate businesses in their business.
According to Think With Google study, 75 percent of people who see local, useful information in search results are more inclined to go to the store.
Google now allows you to add Offers to your listing in addition to information. These are typically discounts or incentives to get people to try your business.
If someone is already looking for a business like yours in their region, a little coupon with a special offer can be enough to entice them to phone or visit.
9. Joint Ventures
It's all about getting your offer in front of the proper people when it comes to marketing your business. Finding current audiences that match your intended market is one of the simplest ways to do this.
Partnering with non-competing businesses that market to the same people as you is a great method to do this. Look for services that could potentially provide value to your customers while also assisting their customers.
Joint ventures are an excellent strategy to increase brand awareness and sales. You can benefit from your partnering company's trust and authority, and they can gain from yours.
10. Advertising & Video Content
Youtube has grown to become the world's most popular video platform since its platform in 2005. In a typical month, 80% of people between the ages of 18 and 49 watch YouTube.
Not only does Youtube provide the platform to advertise, but the video format is also an excellent technique to offer trust with your audience. Businesses that employ video in their advertising and marketing will see a higher level of client engagement. Having a Youtube channel and incorporating video marketing into your business can also help with SEO.
Video can be used to promote, educate, and maintain customer customers. You may now include video as an add-on to each of your blog posts.
Most importantly, the cost of video production has decreased significantly. A company can set up an in-house studio and start producing high-quality videos for less than a few thousand dollars.
( 10+ business ideas in Hindi )
11. Web Traffic from Natural Sources
Of course, everyone wants their website to appear at the top of Google's search results. There is still a substantial possibility to grow your visibility through organic reach with some effort and dedication.
The usefulness of your website is always the deciding factor in organic traffic. You will begin to attract attention if you create a website that answers your potential customer's questions and provides solutions to their difficulties.
The more people that visit your website, the higher it will appear in Google's search results. If you can gain backlinks from other websites, your site's ranking will improve as well.
While organic traffic is theoretically free, it does make a significant lot of effort to grow. It can also take some time, therefore patience is required. Continue to create written and video material that you can share on social media, and interest will grow over time.
12. Television and radio broadcasts in real-time
It may appear that, as a result of the exponential rise of digital marketing, 'traditional' media such as television and radio are no longer worth advertising on. Live television is no longer as popular as it once was, thanks to the rise of streaming services like Netflix, Hulu, and Amazon Prime.
Many consumers still use these platforms and are susceptible to advertising impact. 92 percent of adults listened to the radio at least once a week in the first quarter of 2019, and 92 percent of people aged 35 to 65 watched live television at least once a week.
While advertising on television or radio may advertise to be costly if you choose local chapters, the reach can be profitable. You can attract an engaged clientele who will then look for you online or on social media, depending on your business.
13. Participating in Community Events
Speakers are frequently needed for sessions at industry conferences, volunteer organizations, libraries, and local business groups. Being a speaker at these events will help you gain name recognition, new contacts, and PR.
While speaking in front of an audience might be scary, it is also one of the most effective ways to grow your network and establish authority.
Being visible in your local community is key for business promotion as a business owner. Simple networking, even if it does not require technology, can be a powerful marketing strategy. When you're a part of the community, potential clients may arrive from unexpected areas.
14. Direct Mail / Print Media
The rise of web-based content, like that of television and radio, has resulted in a decrease in printed media. Printed media and direct mail channels, on the other hand, still offer a lot of potentials.
According to a 2017 research by the American Press Institute, 58 percent of people consider themselves to be mostly print-oriented, while 28 percent consider themselves to be primarily digital. Adults 65 and older, in particular, who pay for news, are five times more likely to buy print than digital.
When it comes to direct mail (advertisements sent to a mailbox), the United States Postal Service says that 42.2 percent of direct mail recipients read or scan their mail. In addition, after discovering a product in a catalog, consumers are more inclined to visit a website.
15. Webinars on the Internet
You may attract your target audience and capture their contact information for future follow-up by hosting an introductory webinar or online session.
To begin, find out where your target audience spends their time online. Then, to promote your events and persuade people to sign up, you can run some simple ads. Some people may not be able to attend the live event, but they can still see the tape later.
Customers are significantly more likely to become customers if they gain valuable ideas from your business. Education can be an excellent method to meet new people and expand your network.
Everything You Need To Know About Web 3.0
Estimate the Return On Investment (ROI)
Keep in mind that if you're paying for advertising, you should be keeping track of your ROI. It's great to raise your brand's visibility, but if the cost of advertising isn't bringing in money, it might not be worth it.
Consider who your ideal customer is and how they consume media. If you can satisfy a specific need and tell potential customers about it, they are more likely to try you out.
Be prepared to be patient, with all aspects of running a successful business, and to continue trying new strategies for success in promoting your business. These 15 marketing tactics should offer you think of new ways to promote your business. Every marketing effort you make should grow your target audience to become more aware of your brand.